Tuition Fee: $250.00
(Plus $7.50 convenience fee if paid by card = $257.50)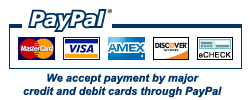 This Behavioral Health Paraprofessional course will provide you training to work
under the direction of licensed Behavioral Health Professional and or related service staff, the Paraprofessional assists one or more individuals, including one-on-one and small group instruction, supervision, personal care and assessment.
Paraprofessionals are employees who assist in supporting individuals under the supervision of the administrator or a licensed professional such as a Behavioral Health Professional.
· Registration for payment:
o via online payment
o via the ALTS Office located at: 1843 E. Southern Ave Tempe AZ, 85282.

Please call 480-969-5305 if you would like to provide payment over the phone
NOTE: Once enrolled, you are given one month to complete this course, unless suggested otherwise by an ALTS instructor (please call: 480-969-5305 for any questions or concerns).